How Qualified Is Your Service Provider?
Written by Gary Potvin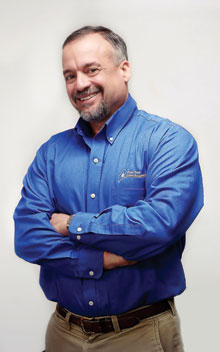 The foodservice equipment industry has come a long way in the last 20 years. We have progressed from standing pilots to electronic ignition, from deck ovens to computerized conveyor pizza ovens, from steamers to combi ovens, from microwaves to microwave convection ovens. In addition to heating or cooling elements, most equipment items are now controlled by internal computers and include such features as downloadable menus, data files and much more.
The equipment keeps getting more sophisticated, and as a result it requires extensive training to maintain and repair. It's not all that different from what we have seen in the automobile industry. I was a pretty good backyard mechanic in my day but now I can't change the oil in my truck without having someone else reset the computer.
We have heard horror stories about technicians, employees or customers getting seriously hurt from a lack of knowledge when opening operating foodservice equipment. Using technicians that lack factory training often results in significantly higher repair costs that take the form of extended labor hours. Often these higher costs go unnoticed by the end users. When it comes to service, labor rates reflect knowledge and expertise.
Take a look at the following example: If a non-factory trained service provider charges $60 an hour and bills for 2 hours for a total of $120 in labor, a higher ultimate cost results than if a Commercial Food Equipment Service Association (CFESA) member company charges $85 for 1 hour to accomplish the same task.
Another consideration is parts. Most OEM parts are purchased through factory-trained service agencies. Non-factory trained service providers often lay on an additional charge, increasing your overall invoice. The parts that are installed by an authorized service provider must also be held to certain standards. Recently, in the state of Maine, someone got injured by a faulty, non-OEM part which was installed incorrectly, resulting in impending lawsuits.
Many foodservice equipment manufacturers do a good job of directing you to their network of authorized service agents. But in the foodservice equipment industry CFESA has established a standard for training service technicians throughout North America. CFESA's training and testing is similar to what Automotive Service Excellence (ASE) does for mechanics in the auto industry.
A CFESA member company must have a state license, workers compensation insurance, liability insurance, and provide a 90-day parts and labor warranty, all protecting the consumer. If your service provider is not a CFESA member ask them about their training, testing and warranties. It's an important step in understanding the value of what you pay for.
Simply put: it's important to understand what you pay for. Foodservice operators from all segments would not hire a chef that lacked the proper training and credentials. Why would you accept anything less from your service provider?