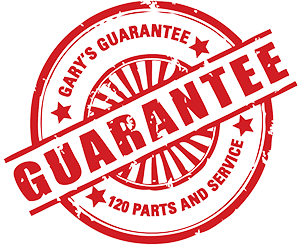 GARY'S GUARANTEE
Pine Tree Food Equipment is the Authorized Service Agent (ASA) on warranty services for over 100 manufacturers.
Pine Tree Food Equipment's "Gary's Guarantee" extends beyond the standard 90 day warranty.  The expertise of our CFESA certified technicians provide us with the confidence to extend our warranty to 120 days on the parts and labor we provide.
If you have any questions about the warranty on our parts and service please feel free to contact our office.