AUTHORIZED WARRANTY SERVICE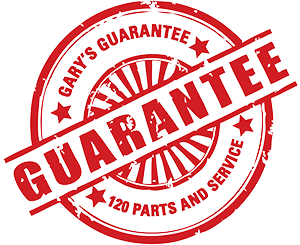 Pine Tree Food Equipment is an authorized servicer of over 100 manufacture products. Our service technicians have been trained and certified to repair equipment that is under warranty without voiding the warranty. See the list below to see if your equipment can be repaired under warranty.
 We are happy to research ANY piece of equipment so if yours is not on this list please contact our service and parts departments for more information.
*Adamatic
*Accutemp
*AJ Antunes
*Amana
*American Dish
*American Range
*Anets
*Alto-Shaam
*A.P.W
*Atosa
*Auto Fry
*Avantec
*Avtec
*Bakemax
*Bakers Pride
Ballantyne
*Baxter
*Belleco
*Belshaw
Berkel
*Bettcher
*Beverage Air
*Bev Les
Biro
**Bizerba
*BKI
*Blakeslee
*Blickman
*Blodgett
*Bloomfield
*Bofi
*Bunn-O-Matic
*Caddy Corp
Carter-Hoffman
*Cecilware
*Champion
*Cleveland
*CMA Dishwashers
Coates
*Columbus Showcase
*Combotherm
*Comstock Castle
Continental
*Cooktek
*Cres-cor
*CTX Ovens
*Curtis
*Custom Dell Inc.
Cutler
*Dean
*Delfield
*Dormont
*Doug Pro
*Douglas Machine
*Doyon
*Duke
*Edhard
*Emberglo (Midco)
*Eagle Metal
*Equipex
*Everpure
*Fagor
*Fast
Fish Oven
*Franke
*Fri Jado
*Frymaster FWE
* G. Cinelli
*Garland
*Gemini
*German Knife
*Giles
*Glass Tender
*Globe
*Gold Medal
*Grindmaster
*Groen
*Hammerall Disposal
*Hardt
*Hatco
Heatseal
*Henny Penny
Hobart
Hollymatic
*Holman Toasters
*Hoshizaki
*Hubbell
Ice Meister
*Ice-O-Matic
*Imperial
*In-Sink-Erator
*Insinger
Intedge
*Jackson Dishwashers
Jade
*Jet-Tech
*Keating
Kemper Bakery
*Kitchen Aid
*Kolpak
*Lang
**LBC
*Lincoln Ovens
*Litton Microwaves
*LVO
*Magic Kitchen
*Manitowoc Ice
*Market Forge
*Marsal
*Master Built
*Merco Savory
*Merry Chef
*Meiko
Metro
Middleby Marshal
*Moffat
Montague
*Moyer Diebel
*Multiplex
*National Conveyer
*Nemco
*Nieco
*Norlake
*Nu Vu
*Oliver
*Panasonic
Pavaillier
*Peerless
*Perlick
*Piper Products
*Pitco
*Power Soak
*Prince Castle
*Precision Temp
Ram
*Randell
*Rational
*Ray Pac
*R.H. Hunter
*Ready Access
Reed
*Revent
*Robot Coupe
*Round Up
*Salvajor
*Savastat
*Schaerer
*Scotsman
*Selecto Scientific
*Sharp Microwaves
*Southbend
*Stainless Inc.
*Star Manufacturing
*Super Systems
*Toastmaster
*Toastwell
Traulsen
*True
*Turbo Chef
*Univex Mixers
*Unox
*US Range
*Varimixer
Victory
Versimo
*Vollrath
*Vulcan
*Waring
*Wells MFG
*Wilder
Win Holt
*Winston
*Wisco
*WMF
*Wolf
*World Dryer
*Wyott
*Zesto
* DENOTES AUTHORIZED WARRANTY SERVICE
**DENOTES CUSTOMER LIMITED WARRANTY
TRUST THE EXPERTS
WE ARE CERTIFIED AND READY TO SERVE!